With your help, we can change the path for thousands of students.
Together with our corporate partners, we are cultivating a global community that looks like our world. Through mentoring and hiring GMI program graduates, our partners are creating intentional pathways to prosperity and a truly diverse workforce of tomorrow.
GMI corporate partners and their employees are the foundation of this ecosystem. Join us.

Expedia
Experian
Disney
Dell
F5 Networks
GitHub
3M
Apple
Bank of America
Blue Cross
Boeing
BP
Campbell's Soup
Cisco
Google
Intel
Intuit
LinkedIn
Microsoft
NVIDIA
Puget Sound Energy
Morgan Stanley
Shell
Starbucks
State Farm Meta
Accenture
Amazon
American Airlines
Avanade
Avasant Applied Materials
AT&T
Bayer
Bioventus
Booz Allen Hamilton
BNSF Railway
Broadcom
California Dept of SS
Capgemini
CBRE
CDC
Charter Communications
City of Houston
Clarivate
Coca-Cola
Colliers
City University of NY
Daimler
Deloitte
Delta Airlines
Dept of Defense
Dover Corporation
Duke Health
Edward Jones
Ericsson
Ernst & Young
Farmers Insurance
FedEx
Fiserv
Ford
GE
General Dynamics
Genpact
Gilead Sciences
Goldman Sachs
Goodyear
Hilton
HP
HSBC
IBEX Global Solutions
Jamaica Ministry of Justice
Johns Hopkins University
JPMorgan Chase
Kaiser Permanente
Kloudspot
Lockheed Martin
Lumen Technologies
Michigan State University
Netflix
NTT Data
Officium Labs
Oracle
Orange
Pearson
Pew Charitable Trusts
Providence
Raytheon
Salesforce
Sitel
Spiceworks
St John's University
Sun Basket
Symetra
Sysco
Tech Mahindra
Teleperformance
TTEC
Uber
UPS
US Army
Visa
Virtusa
VMware
VXI Global
Webhelp
Wipro
Whirlpool
Yale University
and more…
Become a Corporate Partner
Corporate partners are the backbone of this program: providing mentors, hiring students, and supporting the program so that it can remain free for students and universities. There are many ways to partner, contact us so that we can discuss how to amplify our impact together.
GMI Mentors bring global experience:
Mentors from 100+ companies
Mentors hail from 127 different countries
"I think GMI is really trying to transform the opportunities for students around the world in a very unique and personal way."
Marilyn, Corporate Partner and GMI mentor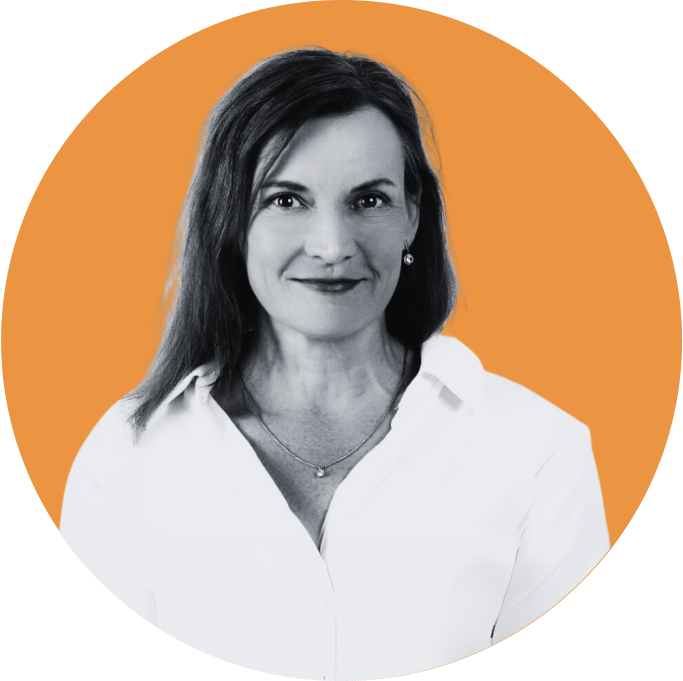 Why companies partner
Partnering with the Global Mentorship Initiative offers corporations a fulfilling and flexible avenue to engage in Corporate Social Responsibility (CSR) and support the UN Sustainable Development Goals (SDGs). Through remote volunteering with minimal time commitment, employees from all roles can nurture their professional growth by building on leadership, coaching, and communication skills, all while enhancing their cultural competency.
This partnership also grants access to GMI's exclusive global network, fostering stronger teamwork and networking opportunities. Moreover, it opens doors to a diversified hiring pipeline, giving corporate partners the privilege to post job openings and access to the vibrant GMI Employment Connections Platform teeming with motivated, trained students from diverse backgrounds, thus significantly enhancing the inclusivity and diversity in their recruitment processes. It's not just a mentorship; it's a symbiotic avenue for growth, learning, and fostering sustainable development.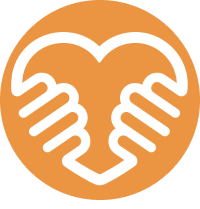 Corporate volunteering/CSR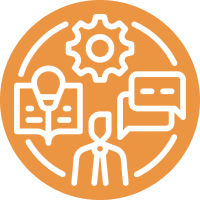 Employee Professional Development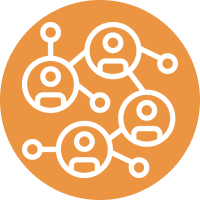 Diversifying Hiring Pipelines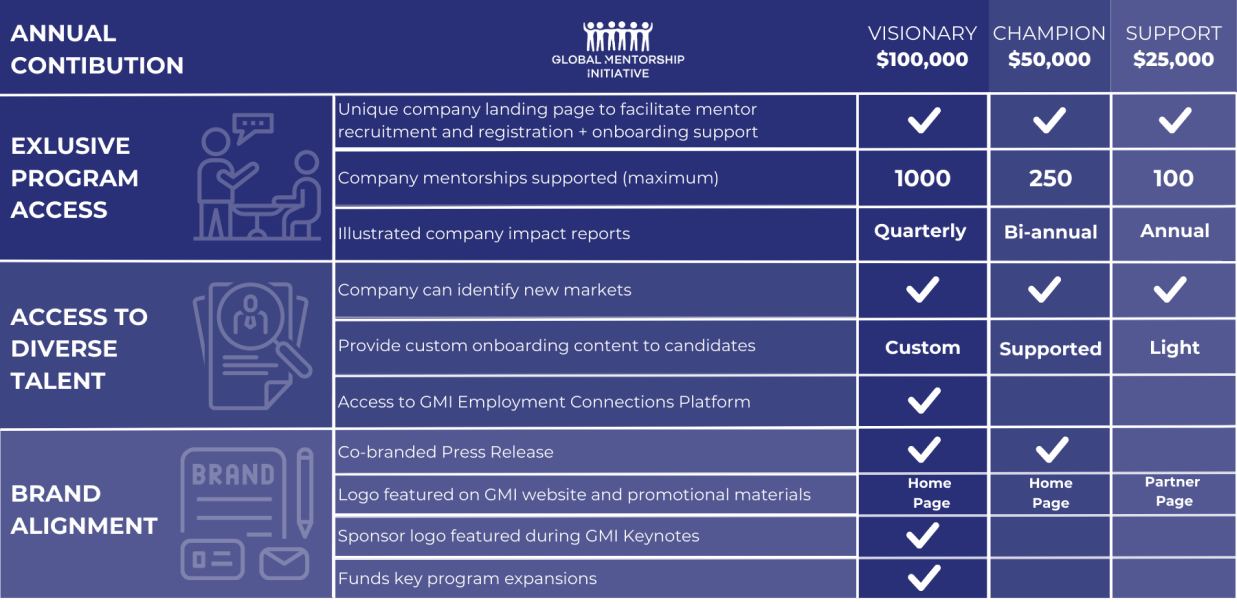 Contact us today to begin a corporate partnership
GMI has standing open 30-minute Q&A meetings every week.
Or, get in touch via our contact form here.