Connecting students to careers through mentorship
Over 2,000 students and mentors!
THE GMI MISSION


Empowering students to get
ready for their career
Global Mentorship Initiative is a non-profit organization that provides guidance and business skills to college students through a structured, short-term, online mentorship.
GMI was created from the Rockefeller Foundation's Digital Jobs Initiative to help prepare students for their first career job.  GMI uses a mentorship model that makes it easy for business professionals to be great mentors without a significant time commitment.
We partner with universities in the US and around the world with a mentorship program that includes 14 one-hour structured online sessions designed to provide real value to the student as they prepare for their job search.
Mentorship provides support, encouragement, and coaching to graduating students who need it the most.
If you have considered giving back through mentorship or helping an under-resourced student, come join us!  This is a remote volunteer opportunity.
"I mentor students and professionals through a variety of programs and find GMI the best structured by far. They make it easy to achieve outstanding results for your mentee with just a 14-week commitment." – Lawrence Kane, Author – Sensei Mentor Teacher Coach: Powerful Leadership for Leaderless Times
Why
Mentoring

is Important

A college degree alone doesn't mean a student is prepared for their first professional job.
In Africa, 45% of university graduates are still jobless one year after graduating.
Many schools do not incorporate curriculum to teach the skills students need to be successful in their first few years of work.
The
Challenge

for Youth in Developing Countries

While job opportunities are available in developing countries, sometimes it can take a college graduate several years to obtain a job aligned with their degree. Research has shown that while many graduates have the general skills required for their first job, they often need extra guidance and coaching on how to find a job that is right for them and the soft skills required to be a competitive candidate.
The
Challenge

for Youth in the United States

Under-resourced college students are sometimes overlooked for sustainable career opportunities. Many students graduate without some of the basic business soft skills needed to successfully search for and obtain a job and take control of their career path. GMI mentorship helps to close this gap and provides students with opportunities to succeed.
About GMI
Students
If you have a preference, you can select the location or college of the student you will mentor.
75% international students / 25% US-based
35 countries represented
60% female students
63% in the US of ethnic diversity
45% of non-US students reside in Africa
19% of non-US students are refugees in Africa and the Middle East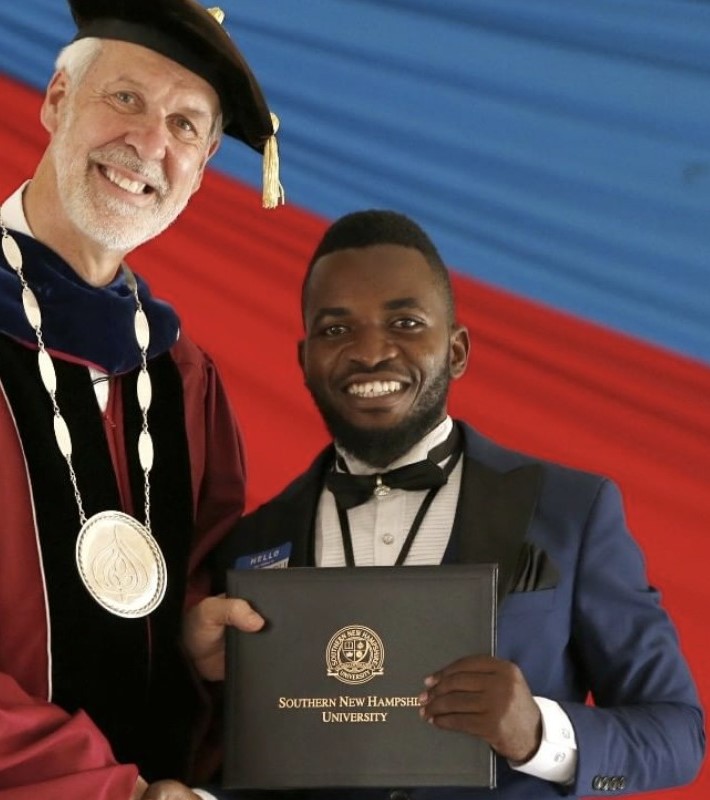 "My mentor helped me achieve things I never thought were possible." – Joseph, Kenya
GMI's Career Confidence Index –
Measuring Student Success
GMI has developed a method to measure program success – the Career Confidence Index (CCI). The CCI tracks:
Proficiency in advanced job search skills
Development of a professional LinkedIn business network
Creation of an actionable resume/CV
Confident and competitive job interviewing skills
Scheduled and practiced interviews
Accelerated job placement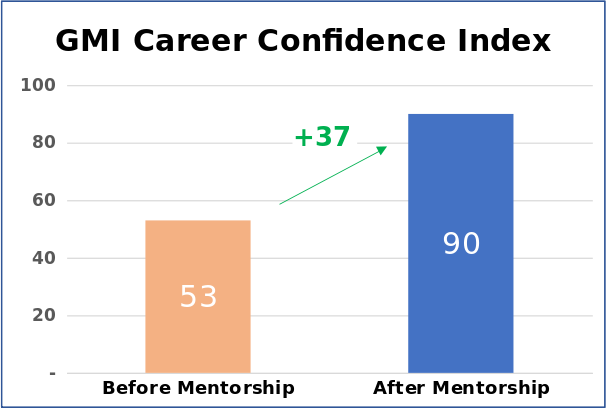 37-point increase in student career confidence & skills after mentorship
71% of mentored students worldwide got a job within six months of graduating
80% of graduates with a job say the GMI program was important or very important in helping them get hired
Volunteer
Opportunity
GMI matches college students with business professionals for an online mentorship program where they gain the skills needed to succeed in their career.
GMI Makes it Easy to be a Great Mentor!
GMI mentors are business professionals just like you who volunteer from home. You don't need to be an expert, just follow the Mentor Guide, and add your own personal experience for this online mentorship. GMI provides everything you need to guide your student for 14 one-hour sessions once a week. This includes email templates for communicating with your student every week – reducing your prep time.
Join us, you can do this!
The
GMI Mentorship
guides students to:
Establish a professional business network using LinkedIn
Develop soft skills to excel in business
Improve communication skills for a global business environment
Create a career plan and set measurable goals
Build a resume/CV that gets noticed by job recruiters
Leverage templates and guides for conducting a job search
Master the job interview process with confidence
Distinguish themselves in their first job