"It's so important to enable the younger generation with tools and skills to enter the workforce and learn from the experiences of others.  GMI has a great method for this that makes it easy." – Sara Nagy, Microsoft
"My mentor made me feel like I could achieve my dreams regardless of the challenges I face due to my refugee status." – Refugee Student, Tripoli, Lebanon
Student Mentees
GMI partners with colleges and universities to identify students for the mentorship program.
Students are matched with mentors using an algorithm to help ensure a good connection.
Business Sponsors
GMI partners with companies to supply mentors who want to share their experience.
Sponsors may partially fund the mentorship model.
Mentors
Mentors are screened and interviewed to ensure the best match with students.
Mentors receive on-demand training on how to be a great coach to students.
Mentorship Model
Mentors guide their students through the mentorship program by teleconference.
14 mentorship sessions once a week or every two weeks.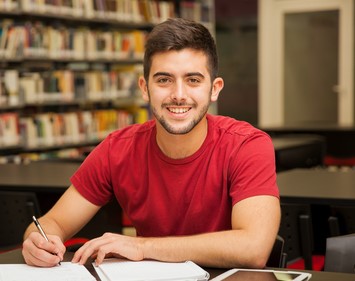 Job Placement
Students are more competitive job candidates because of this training.
Students are interviewed by local and international companies for jobs.
THE GMI
MENTORSHIP

TRACK

GMI mentors follow a unique, 14-session program designed to ensure students receive a consistent mentoring experience. However, we encourage any type of discussion the students need in order to help them advance. Each session includes a detailed guide, templates, and worksheets to supplement the student's learning experience.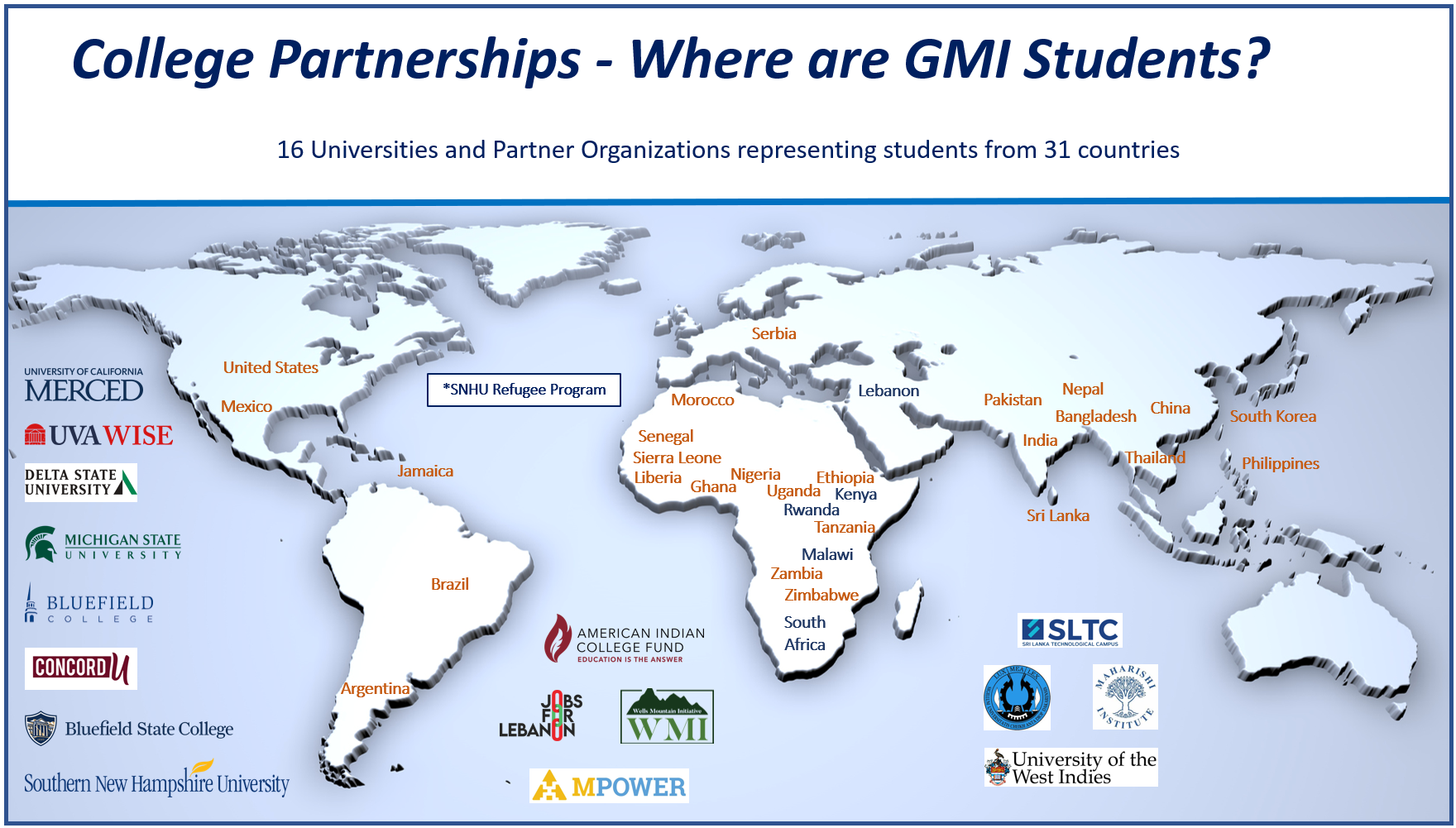 Mentor a
Graduating Refugee

to Help Them Find Work

GMI has a special partnership with Southern New Hampshire University to provide mentors for students living in refugee camps across Africa and Lebanon. GMI helps prepare these students for jobs and can be the first step to a better life for their families.

Refugee Camp Locations
Lebanon: Tripoli and Bekaa Valley Camps
Kenya: Kakuma and Nairobi Camps
Rwanda: Kigali and Kiziba Camps
Malawi: Dzaleka Camp
South Africa: hosted students in Cape Town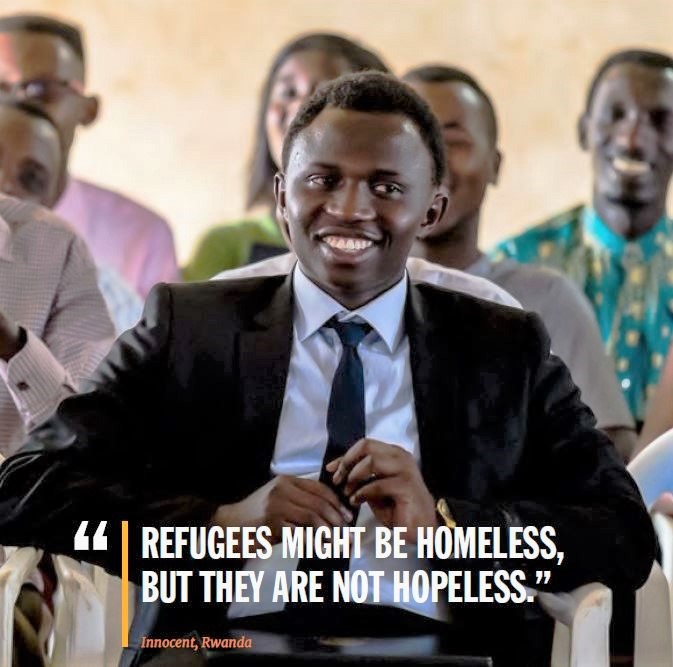 Share Your Experience – be a
Mentor!
Being a GMI mentor doesn't require a significant time commitment and you can make a real difference for a young person who is just getting started. GMI mentors meet with their students via teleconference on a regular schedule for 14 one-hour sessions. Mentors encourage open discussion with their students to help them get the most from the program and share their own experiences with career exploration, job searching, and professional development.
"The GMI program is extremely well prepared. It makes my work as a mentor very easy."
Why

You Should be a Mentor

When you're a mentor, you learn along with your student. GMI job skills can be used throughout a career and they are designed to create new opportunities.

GMI mentors help build a student's self-confidence, and help them see a career path they didn't know was possible.

The GMI mentorship program is also a valuable cultural and educational experience for mentors to learn and grow professionally and personally. As a mentor, you expand your ability to train and lead others, increase your cultural competency through conversation with a student from a different culture, increase your ability to form professional relationships with international colleagues and companies, and overall feel a sense of accomplishment after completing the program.
How to Get
Started
The most important qualification to be a mentor is the desire to share what you have learned and give an opportunity to a young person who is just starting out.
GMI provides everything you need to guide your student. You don't need to be an expert, just follow the GMI Mentor Guide and add your own personal experience.
Mentor candidates will complete a brief online application, phone discussion and complete a background check independently conducted through Sterling Volunteers.
Mentor candidates should be at least 25 years old, have a BA/BS in their chosen field and will complete a brief online training course to help them prepare for the program.
Mentors can be sponsored through a business, an industry association, or apply independently.