The GMI Mentorship Model
GMI university partners nominate motivated, high potential, underrepresented students as they prepare to graduate and enter the workforce. We match these students with mentors from over 100 companies, including Microsoft, LinkedIn, and Orange. The mentorship focuses on building confidence and developing soft skills transferable across any industry.
GMI's structured mentorship program consists of 14 one-hour virtual sessions via a videoconferencing platform. Students and mentors set their own schedule. There is no obligation to maintain contact beyond the 14 weeks. Our program leverages digital resources to create real, human connections that transcend distance and difference.
74% of GMI students globally have a job within 6 months of graduating​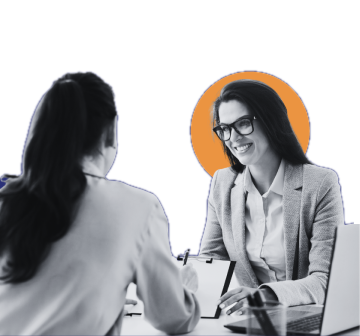 37-point avg increase in career confidence after mentorship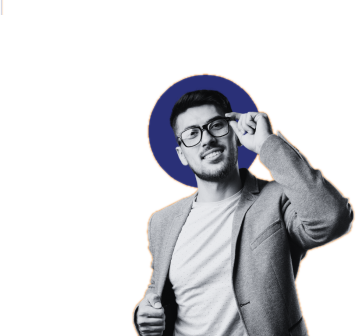 Measuring Success
GMI has a nonprofit heart and a business mindset. We don't do anything we can't measure, which is why we developed impact metrics alongside our evidence-based curriculum. The GMI Career Confidence Index™ (CCI) measures student progress, readiness to land a job, and career success. We track student skills, confidence, and job placement before and after mentorship at 6, 12, and 24 months.
Everything you need to succeed: Step by Step
Through targeted job readiness training with guidance from a mentor, GMI's model makes individualized support and personal connections scalable. Our unique mentor and student portals centralize all your resources. Weekly emails keep our students engaged and on-track while making it easy for mentors to guide them through their mentorship without a significant time commitment.
GMI provides everything you need with the Mentor Resources Portal.
Each session has a mentor guide and student materials to provide a consistent approach.
You don't need to be an expert, just add your own personal experience.
GMI provides email templates to communicate with your student after each session, saving time.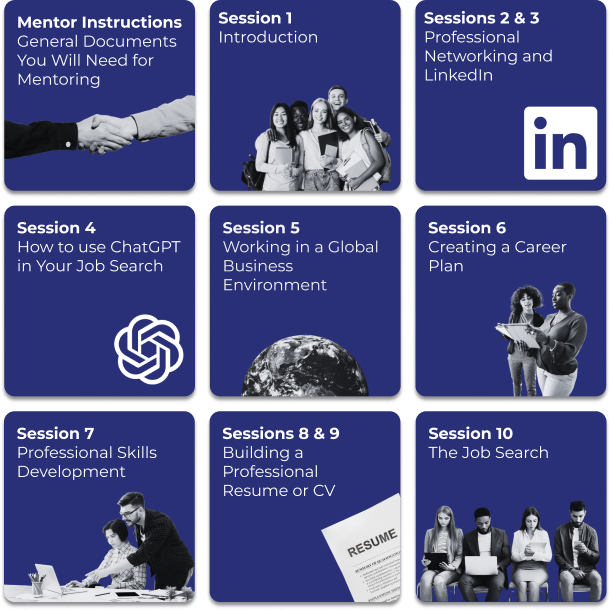 Our Mentorship Pathway
The GMI Mentorship program is defined by its structured and easy-to-follow curriculum. By ensuring that all students will receive the same content, we can guarantee measurable impact even as we scale. Whereas the success of traditional mentorships depend on the quality of the relationship between student and mentor, following the GMI program allows mentorship pairs to build affinity organically, and allows for true human connection that transcends difference.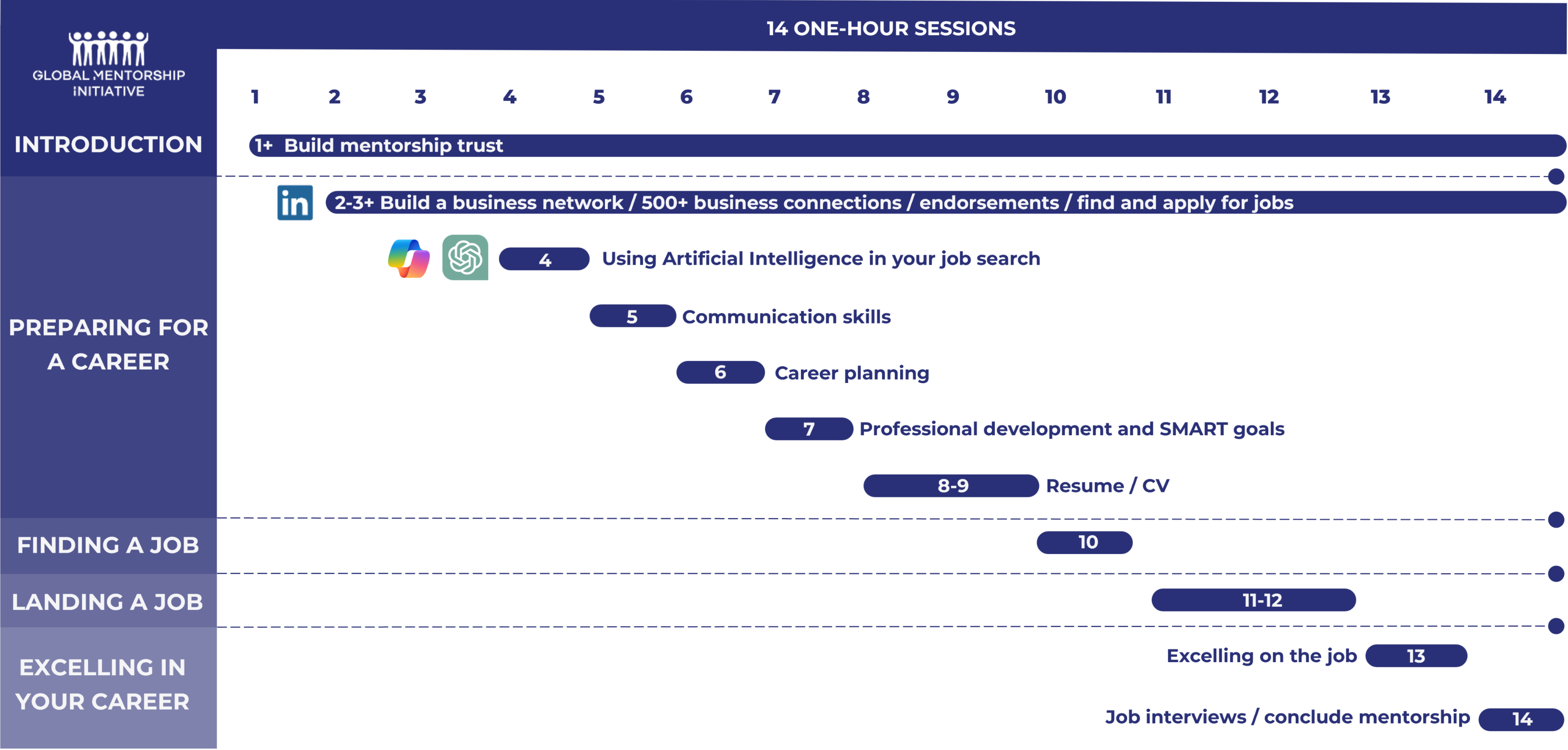 Ready to get started?
Mentor candidates should be at least 25 years old and/or have 3+ years of professional experience in their chosen field. Please submit only one application, if you have any edits, updates, or would like to mentor a new student please email info@globalmentorship.org. Begin your application below!
Still have questions?
If you still have questions, we're glad to meet to provide more details. We have standing open 30-minute Q&A meetings every week.
Or, get in touch via our contact form here.