It's been four months since the last update about Global Mentorship Initiative, and with World Refugee Day just around the corner, it's a good time to share some encouraging news.
MIT Summit: GMI Shares Best Practices with Refugee Partners
GMI is a key partner for MIT's international migration summit to support refugee students through mentorship.  14% of GMI's non-US students are refugees, most coming through Southern New Hampshire University's program to provide students in refugee camps with an accredited bachelor's degree.
I had the pleasure of presenting alongside two amazing GMI graduates: Alnarjes, a Syrian refugee now living in Turkey and pursuing a medical degree, and Jado, a Burundian refugee who has built on his GMI mentorship to help other refugees in their job search.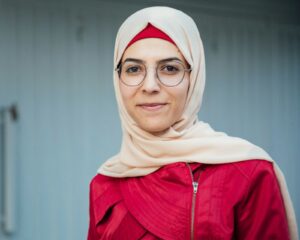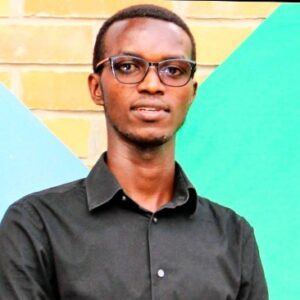 In honor of World Refugee Day on June 20th, register today to mentor a refugee college student.
500 Mentors in 90 Days Challenge – Almost at the Finish Line!
GMI now supports over 2,000 students in 57 countries, and with 100+ new students registering for mentorship every week, we need more mentors!  In April, we began a campaign to recruit 500 mentors in 90 days, and we're almost there!  Today, 65 students around the world are waiting to be matched with mentors, and 25 of them are refugee learners in Rwanda.  You can make a real difference for someone!
GMI Film Wins International Telly Award
We're honored to receive a 2022 international Telly Award for the short film about GMI's mentorship program.  Special thanks to the producers at Front Runner Films for an outstanding job!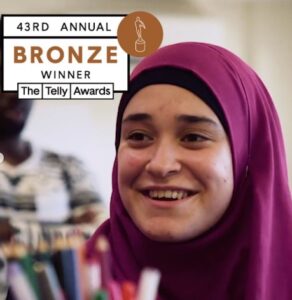 Learn more about GMI in this four-minute video.
If you have questions about the program, we have a special 30-minute Q&A meeting for anyone interested Friday, July 1st at 9 AM PT.  Click here to attend.
The GMI Community is growing!  We have welcomed five new corporate partners in 2022 who have helped us reach over 1,000 new students.  Corporate partners support the GMI mission by providing mentors, financial support, and employment opportunities for program graduates.  If your company would like to learn more, please let us know!
Best Regards,
Jon Browning
CEO, Global Mentorship Initiative